(CFAM/LifeNews) — Amnesty International is sliding deeper into pro-abortion activism with a report slamming Ireland for laws protecting unborn children.
In "She is Not a Criminal," Amnesty, which opposes the death penalty even for the most hardened criminals, says that ending the life of the innocent unborn child is a human right. Yet this assertion is not grounded in any of the international human rights treaties that it lists as "relevant to the issues raised" and to which Ireland is party.
Amnesty rests its case instead on controversial views about the treaties by UN committees that monitor countries' compliance with those documents and the views of other UN staff members. These bureaucratic appointees have attempted to interpret the treaties to include abortion. However, their opinions are nonbinding, and cannot create new international human rights obligations.
Nevertheless, Amnesty tells Ireland to legalize abortion "at the very least" when the woman is pregnant as the result of rape or incest, in cases of fetal impairment, and in cases where the mother's life or physical or mental health are deemed to be at risk. If Ireland accepts these standards according to the way they are implemented in neighboring Britain, it will effectively approve abortion on demand.
In 2014, 98% of abortions in England and Wales were committed on the grounds of risk to the mother's physical or mental health, with the vast majority of those cited for mental health reasons.
Amnesty was neutral on abortion until 2006, when its leadership began moving the organization toward adopting an official pro-abortion position. In 2007, a top official clarified, "Amnesty International's position is not for abortion as a right" and insisted it "remains silent on the rights and wrongs of abortion."
That silence has since been broken. "The fight for safe and legal access to abortion in Ireland is on," declares Amnesty's recent campaign. It did not offer examples of what it considers to be reasonable limits on abortion, but indicated its leanings in a statement to the UN Human Rights Committee last week. It emphatically declared that the right to life does not exist before birth and that recognizing the unborn child as having a right to life "would inevitably lead to conflicts between a pregnant woman or girl and her fetus."
Amnesty says approximately 4,000 Irish women travel to the UK for abortions each year, quipping, "Ireland is happy for you to have an abortion – as long as it's not in Ireland."
Click here to sign up for daily pro-life news alerts from LifeNews.com
At the same time, Ireland's government-run crisis pregnancy centers are not doing enough to promote abortion tourism, Amnesty says, and their workers should "always …discuss the abortion procedure, explain the process for travelling abroad, and advise on what patients might need to bring with them and what they can expect."
Amnesty's report makes scant mention of conscientious objection for doctors and nurses (and none for crisis pregnancy center employees), and cites a treaty body opinion to insist that "international and regional human rights standards require that states regulate the practice of conscientious objection so as to ensure it does not limit the right to access lawful abortion services."
Meanwhile, pro-life organizations in Ireland are speaking out, calling on Amnesty's supporters to stop funding an organization that supports the "death penalty for unborn children."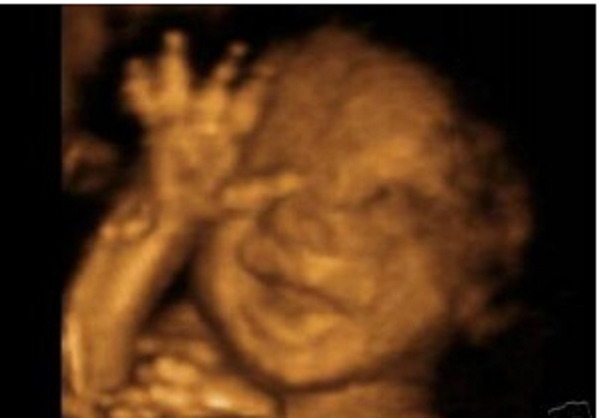 LifeNews Note: Rebecca Oas writes for the Catholic Family and Human Rights Institute. This article originally appeared in the pro-life group's Friday Fax and is used with permission.