The United State Senate tomorrow will state the process of moving the Pain Capable Unborn Child Protection Act forward to protect unborn babies, who are capable of feeling intense pain in abortions, from abortions after 20 weeks of pregnancy.
The lead Senate sponsor of the pro-life bill is introducing the legislation on Thursday and will be seeking co-sponsors for it. Last month, the House of Representatives voted 242-184 for the Pain Capable Unborn Child Protection Act.
Senator Lindsey Graham of South Carolina, who is the lead sponsor of the pro-life measure in the Senate, is behind the bill in the Senate.
Two leading pro-life groups are urging strong support for the measure.
David Christensen, Vice President for Government Affairs for the Family Research Council, tells LifeNews the "legislation that is essential to stopping late abortion."
"It's now time for the Senate to take similar action in stopping these horrifically painful procedures. That's why Senator Lindsey Graham (R-SC) has announced he will introduce the Pain-Capable Unborn Child Protection Act in the Senate this week. Passage of this bill would prevent late abortion nationwide at 20 weeks after fertilization, saving approximately 13,000 pain-capable babies from agonizing death every year," he said. "Urge your Senators to cosponsor this critical bill."
"A strong majority of Americans are in favor of restricting abortion to the first trimester, but abortion is still legal in many states at any stage of development, and for any reason," Christensen continued. "This is not up for debate. Medical experts have testified that unborn children can feel pain as early as 20 weeks after fertilization, which is about 4 and a half months. The fact is that anesthesia is given during prenatal surgery, precisely because scientists have come to realize that, as Dr. Kanwaljeet Anand testified before Congress: 'The human fetus possesses the ability to experience pain from 20 weeks gestation, if not earlier and the pain perceived by the fetus is possibly more intense than that perceived by term newborns or children.'"
Click here to sign up for daily pro-life news alerts from LifeNews.com
SBA List president Marjorie Dannenfelser joins him in supporting the bill.
"Right now in our country, a child can be killed in his or her mother's womb for any reason, at any point, up until the moment of birth. We are one of only seven nations in the world, including China and North Korea, to allow such brutality. We are a better nation than this,"she told LifeNews.com.
"We are grateful to Senator Lindsey Graham for his strategic leadership and for his tenacity in moving this legislation forward," continued Dannenfelser. "Nobody better understands the strategic and moral importance of this human rights debate."
In a new letter to members of the Senate, released to LifeNews.com, the National Right to Life Committee is urging members of the Senate to sign on to the legislation as cosponsors.
"The operative language of the proposal that Senator Graham intends to introduce is the same as the Pain-Capable Unborn Child Protection Act as approved by the House of Representatives on May 13 (H.R. 36, as revised by the Franks Substitute Amendment)," NRLC says in its letter. "Like earlier versions of the legislation, the House-passed bill extends general protection to unborn children who are at least 20 weeks beyond fertilization (which is equivalent to 22 weeks of pregnancy — about the start of the sixth month)."
National Right to Life says there is an abundance of scientific evidence showing unborn babies feel pain in the latter stages of pregnancy and the pro-life group says the Senate ha an obligation to protect them from excruciating abortions.
"There is abundant evidence – summarized in the findings of the bill – that by this point in development (and probably earlier), the unborn child has the capacity to experience excruciating pain during typical abortion procedures," the group said. "The bill also creates specific requirements for the protection of infants who are born alive during these late abortions."
"It is now commonplace to read about evidence that, by 20 weeks fetal age and even earlier, an unborn child responds to many forms of stimuli, including music and the mother's voice. Claims that the same child is nevertheless insensible to the violence done to her body during an abortion should engender strong skepticism. Abortions at this stage are performed using a variety of techniques, but most often by a method in which the unborn child's arms and legs are twisted off by brute manual force, using a long stainless steel clamping tool," NRLC adds.
National Right to Life says these late-term abortions after 20 weeks are not rare, as abortion advocates claim, adding that at least 275 facilities offer abortions past 20 weeks fetal age.
The pro-life group also says polling data indicates a strong majority of Americans support the Pain Capable Unborn Child Protection Act.
"In a nationwide poll of 1,623 registered voters in November 2014, The Quinnipiac University Poll found that 60% would support a law such as the Pain-Capable Unborn Child Protection Act prohibiting abortion after 20 weeks, while only 33% opposed such legislation. Women voters split 59-35% in support of such a law, while independent voters supported it by 56-36%," it said.
Should the Senate approve the bill, President Barack Obama has issued a veto threat. But pro-life groups hope to use the measure as an election tool in 2016 in an attempt to wrest control of the White House and approve a pro-life president who will sign it into law.
During the hearing on the last bill, former abortion practitioner Anthony Levatino told members of the committee the gruesome details of his former abortion practice and how he became pro-life following the tragic automobile accident of his child.
Another bombshell dropped during the hearing came from Dr. Maureen Condic, who is Associate Professor of Neurobiology and Adjunct Professor of Pediatrics at the University of Utah School of Medicine. She testified that the unborn child is capable of reacting to pain as early as 8-10 weeks. This is when most abortions in America take place.
The vast majority of Americans are still very uncomfortable with abortion, according to a January Marist University poll. The survey finds support for abortion restrictions among both "pro-life" and "pro-choice" supporters. Despite the strong support, President Barack Obama has threatened to veto the pro-life bill.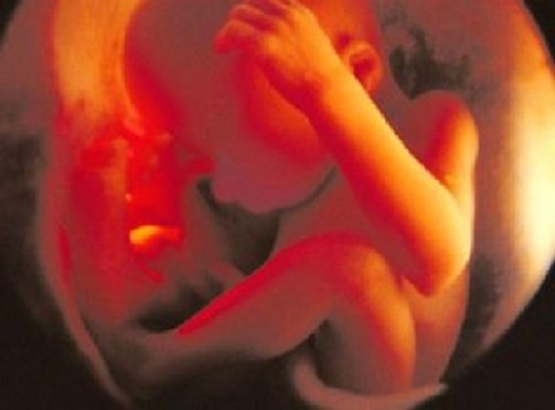 According to the national survey, 84% of Americans want significant restrictions on abortion, and would limit abortions to, at most, the first three months of pregnancy. This includes almost 7 in 10 (69 percent) who identify themselves as "pro-choice" who support such abortion limits and oppose late-term abortions.
The same percentage (84 percent) also says that laws can protect both the well-being of a woman and the life of the unborn. In addition, by more than 20 points (60 percent to 38 percent), Americans say abortion is morally wrong.
Other national polls also show strong support nationwide for the Pain Capable Unborn Child Protection Act and stopping late-term abortions.
A poll conducted for the liberal Huffington Post find Americans support the ban on late-term abortions starting at 20-weeks of pregnancy by almost a 2-1 margin.
A national poll by The Polling Company found that, after being informed that there is scientific evidence that unborn children are capable of feeling pain at least by 20 weeks, 64% would support a law banning abortion after 20 weeks, unless the mother's life was in danger.   Only 30% said they would oppose such a law.
A November 2014 poll from Quinnipiac found that 60 percent of Americans support legislation limiting abortions after 20 weeks, including 56 percent of Independents and 46 percent of Democrats.
The bill relies on the science of fetal pain to establish a Constitutional reason for Congress to ban abortions late in pregnancy. The science behind the concept of fetal pain is fully established and Dr. Steven Zielinski, an internal medicine physician from Oregon, is one of the leading researchers into it. He first published reports in the 1980s to validate research showing evidence for it.
He has testified before Congress that an unborn child could feel pain at "eight-and-a-half weeks and possibly earlier" and that a baby before birth "under the right circumstances, is capable of crying."
He and his colleagues Dr. Vincent J. Collins and Thomas J. Marzen  were the top researchers to point to fetal pain decades ago. Collins, before his death, was Professor of Anesthesiology at Northwestern University and the University of Illinois and author of Principles of Anesthesiology, one of the leading medical texts on the control of pain.
"The functioning neurological structures necessary to suffer pain are developed early in a child's development in the womb," they wrote.
"Functioning neurological structures necessary for pain sensation are in place as early as 8 weeks, but certainly by 13 1/2 weeks of gestation. Sensory nerves, including nociceptors, reach the skin of the fetus before the 9th week of gestation. The first detectable brain activity occurs in the thalamus between the 8th and 10th weeks. The movement of electrical impulses through the neural fibers and spinal column takes place between 8 and 9 weeks gestation. By 13 1/2 weeks, the entire sensory nervous system functions as a whole in all parts of the body," they continued.
With Zielinski and his colleagues the first to provide the scientific basis for the concept of fetal pain, Dr. Kanwaljeet Anand has provided further research to substantiate their work.
One leading expert in the field of fetal pain, Dr. Kanwaljeet S. Anand at the University of Tennessee, stated in his expert report commissioned by the U.S. Department of Justice, "It is my opinion that the human fetus possesses the ability to experience pain from 20 weeks of gestation, if not earlier, and the pain perceived by a fetus is possibly more intense than that perceived by term newborns or older children."
"The neural pathways are present for pain to be experienced quite early by unborn babies," explains Steven Calvin, M.D., perinatologist, chair of the Program in Human Rights Medicine, University of Minnesota, where he teaches obstetrics.
Dr. Colleen A. Malloy, Assistant Professor, Division of Neonatology at Northwestern University in her testimony before the House Judiciary Committee in May 2012 said, "[w]hen we speak of infants at 22 weeks LMP [Note: this is 20 weeks post fertilization], for example, we no longer have to rely solely on inferences or ultrasound imagery, because such premature patients are kicking, moving, reacting, and developing right before our eyes in the Neonatal Intensive Care Unit."
"In today's medical arena, we resuscitate patients at this age and are able to witness their ex-utero growth and development. Medical advancement and technology have enabled us to improve our ability to care for these infants…In fact, standard of care for neonatal intensive care units requires attention to and treatment of neonatal pain," Dr. Malloy testified. She continued, "[t]hus, the difference between fetal and neonatal pain is simply the locale in which the pain occurs. The receiver's experience of the pain is the same. I could never imagine subjecting my tiny patients to horrific procedures such as those that involve limb detachment or cardiac injection."