Today a group of national pro-life leaders released a joint statement urging House Republican leaders to schedule a vote on the Pain-Capable Unborn Child Protection Act. However, the language of the bill has not yet been finalized because Congresswoman Renee Ellmers is pushing for language that would create a huge rape exception and loophole in the pro-life bill that could render it meaningless by allowing virtually any abortion under the bill.
A coalition of pro-life leaders called on House Speaker John Boehner to schedule a vote soon on the Pain-Capable Unborn Child Protection Act. The released a statement to LifeNews.com saying:
"Today marks three months since a scheduled vote on landmark pro-life legislation, the Pain-Capable Unborn Child Protection Act, was delayed by the House GOP.

"This legislation protects women and their unborn children after 20 weeks, or 5 months of pregnancy, from painful and dangerous late-term abortions. It is a simple, compassionate proposal supported by a large majority of Americans, including women and young people.

"The babies and mothers being targeted by the late-term abortion industry have waited long enough for protection. We call on the House GOP to schedule an immediate vote on the Pain-Capable Unborn Child Protection Act.

"The Senate stands ready to take up this legislation. A vote on this popular, modest bill will serve as a benchmark as to whether the House GOP is serious about protecting unborn babies and women."
Some of the leaders who signed the statement include Marjorie Dannenfelser, President, Susan B. Anthony List; Tony Perkins, President, Family Research Council; Penny Young Nance, CEO and President, Concerned Women for America; Jeanne Mancini, President, March for Life; Fr. Frank Pavone, National Director, Priests for Life; Charmaine Yoest, President & CEO, Americans United for Life; Kristan Hawkins, President, Students for Life of America; and Brian Burch, President, CatholicVote.org.
Despite the statement, the bill is not ready for a vote because competing proposals for the final language of the rape exception are still in discussion. The bill is expected to come up for a vote once that issue has been resolved.
As Carol Tobias of National Right to Life told LifeNews: "Discussions in regard to the Pain-Capable Unborn Child Protection Act are on-going. National Right to Life believes it is more important that the bill contain meaningful language than to push for a premature vote."
Republican leaders in the House had planned to hold a monumental vote on the anniversary of Roe v. Wade in January on the Pain Capable Unborn Child Protection Act, legislation that bans abortions after 20 weeks based in part on the compelling scientific evidence showing unborn babies feel intense pain at that point, if not earlier.
However, several Republicans who have pro-life voting records and voted for the bill the last time around, publicly led by Rep. Renee Ellmers, sabotaged the bill by objecting to the provision allowing abortions in cases of rape or incest only if the rape were reported to law enforcement. Ellmers and the lawmakers who worked with her, threatened to vote against the bill or kill it by siding with Democrats to kill it. Although Ellmers publicly indicated she would vote for the bill, privately she painted another picture and she and other members forced House Republican leaders to pull the bill and rework the language.
Since that time, language has been in development that could both deal with Ellmers and other lawmakers who balked on the bill while preserving the integrity of the language and giving the pro-life legislation a good chance of a strong vote for passage on the House floor. House Majority Leader Kevin McCarthy indicated recently that the bill will definitely receive a vote.
Recently, Ellmers has told Bloomberg News that she wants certain changes to the bill and, although discussion of the final language is still in progress, made it appear as if new language had been finalized.
Ellmers said the new version, as shown to her, would no longer require victims of rape to report the crime to law enforcement if they wish to have a late-term abortion under the law. She said the physician would have to know this was a pregnancy as a result of a rape.

"I'm much more comfortable with this new language."
But officials with the National Right to Life Committee, who developed the Pain Capable Unborn Child Protection Act and presented it to Congress, tell LifeNews they are concerned with what Ellmers is pushing in the press.
"National Right to Life does not believe an exception for rape should be added to this bill which deals with abortions after 20 weeks," Carol Tobias, president of National Right to Life, told LifeNews.com today. "However such an exception was necessary for passage last year but included the provision that the rape had to be reported to some law enforcement agency prior to the abortion."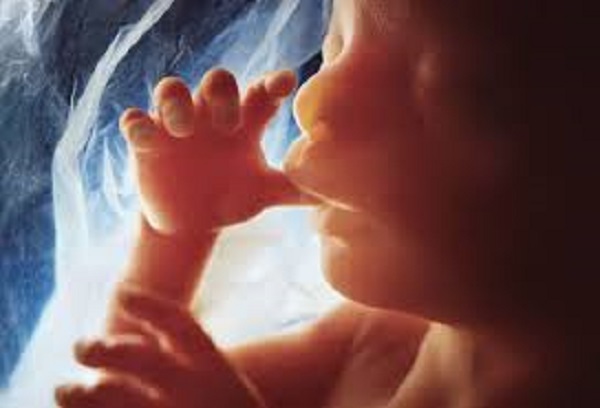 "If a rape exception is included in this bill which deals only with abortions after 5 months of pregnancy then the exception should not be so broad as to allow abortion from 5 months until the time of birth just based on a statement to the abortionist, written or oral. At the very least there should be some documentation indicating that the crime of rape has occurred to prevent wide open abortion on demand," Tobias added.
Tobias said Congress should follow what several states have already done by passing and signing into law the model language and steer back to the original premise of protecting unborn children.
"While National Right to Life's goal is to protect unborn children at every stage of development, we believe protecting unborn children after 20 weeks when they are capable of feeling pain is very worthwhile and will save lives. Our model Pain-Capable Unborn Child Protection Act has now been enacted in 11 states and we are seeking passage of a national ban on these very late abortions," she said.
Although Ellmers made it appear to Bloomberg News that the new language had been finalized, the legislation's sponsor, pro-life Rep. Trent Franks, said that is not the case.
"We continue to search for language that will unify the pro-life base," Rep. Trent Franks said in a statement. "However it is completely premature to say what that final language will be. With that said, the draft being discussed now differs in substantive ways from" Ellmers' description."
The crafting of new language related to a rape exception is important because that language could easily set a precedent for future legislation. If the rape exception language begins looking more like a health exception that the Supreme Court put forward in 1973, that allowed for virtually unlimited abortions, pro-life groups say it may be better to have no vote on the bill rather than adopting a bill so watered down that it essentially offers little in the way of protection for unborn babies who feel intense pain in abortions after 20 weeks.