The Pain-Capable Unborn Child Projection Act is the major legislative goal for the pro-life movement in Congress. Under Roe, a complete abortion ban is not possible until the Supreme Court's makeup is changed by electing a new pro-life president.
Therefore, the pro-life bill, which bans abortions after 20 weeks based on scientific evidence that unborn babies feel in tense pain at least at 20 weeks, if not earlier, would prohibit abortions nationwide after that time.
The good news for the pro-life movement is that every single potential Republican presidential candidate has endorsed the legislation — with pro-life Gov. Chris Cristie and pro-life doctor Ben Carson having joined other possible candidates in endorsing the measure.
CLICK LIKE IF YOU'RE PRO-LIFE!
"I'm encouraged to report that the Republican field is now unified: both Dr. Ben Carson and Governor Chris Christie (R-NJ) have joined the list of possible candidates to publicly support this pro-life bill," says Marjorie Dannenfelser of the Susan B. Anthony List. "Both men called on Congress to move swiftly to advance the federal legislation which has been delayed since January. This nationwide law would save an estimated 15,000-18,000 children a year."
Dannenfelser said the legislation, the brainchild of the National Right to Life Committee, would have a tremendous pro-life effect. Although, if approved in Congress, the bill would be vetoed by pro-abortion President Barack Obama, that would set the stage for the 2016 campaign — where any of the pro-life presidential candidates would likely take on pro-abortion Hillary Clinton.
"The Pain-Capable Unborn Child Protection Act is compassionate legislation that would protect babies from brutal abortions after 20 weeks, or five months of pregnancy. If enacted into law, it would save approximately 15,000 babies every year from brutal, painful deaths," she said. "This common-sense proposal is supported by a majority of Americans, most especially among women. It is changing hearts and minds as we work to protect ALL unborn children and their mothers from the horrors of abortion."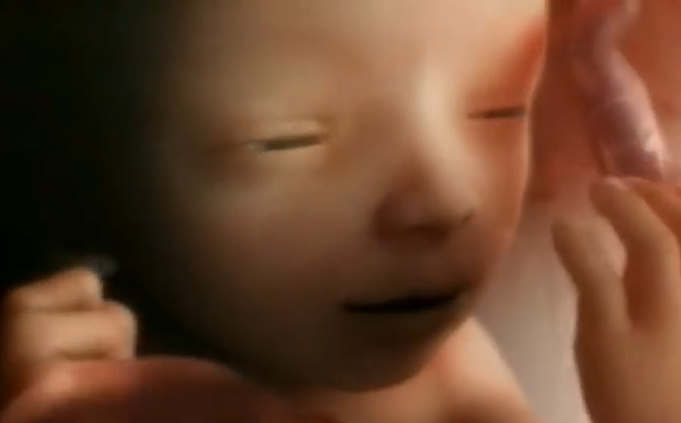 Here are the statements from each potential candidate, listed alphabetically by last name, from the Susan B. Anthony List:
Jeb Bush – Former Governor, Florida
Dr. Ben Carson – Former Neurosurgeon, Johns Hopkins University
"Substantial research evidences that at five months, unborn babies are capable of feeling pain, just as they are able to hear sounds or stretch their bodies. It is right and just for a humane and compassionate society to act in the interests of these individuals to protect them from pain and suffering… The leadership in the Senate must no longer evade a vote on this important legislation."

"Extending, preserving and maintaining the quality of life of all individuals has never been more important than it is now.Children are our most precious resource and our efforts to protect them should know no bounds. I urge our legislators in Congress to swiftly vote on the legislation known as the Pain-Capable Unborn Child Protection Act."

– Letter to Sen. Lindsey Graham on September  2014
Dr. Ben Carson's Facebook post, March 2015
Chris Christie – Governor, New Jersey
Ted Cruz – Senator, Texas
"America is one of just seven countries that permits elective abortions past [five months]. We can do far better than this. I urge Congress to take swift action on this important issue."
"No one can doubt the reasonableness of this legislation. We are a nation that models itself on a code of natural and human rights, which we believe are not the inheritance of a privileged few but the birthright of people everywhere. Yet today we are one of just seven countries worldwide to allow elective abortions after 20 weeks."
– Statement on Pain-Capable Act, March 2015
– Letter to Sen. Lindsey Graham on August 2014
Carly Fiorina – Former CEO,

Hewlett-Packard

Lindsey Graham – Senator, South Carolina
"At 20 weeks of life, an unborn child can suck his thumb, yawn, stretch, and make faces. An unborn child at 20 weeks IS a human life. The Pain-Capable Unborn Child Protection Act (S.1670) protects the unborn in limiting abortions after 20 weeks of pregnancy, it is legislation that is vital in protecting the dignity of life."
'"Should we be silent when it comes to protecting these unborn children entering the sixth month of pregnancy? Or is it incumbent on us to speak up and act on their behalf? I say we must speak up and act."
– Blog post on SBA List Web site, March 2015
– Statement when announcing sponsorship of the Pain Capable Unborn Child Protection Act
Mike Huckabee – Former Governor, Arkansas
Bobby Jindal – Governor, Louisiana
"I urge [then-]Senate Majority Leader Harry Reid to allow a vote on this legislation…This isn't about politics; it is about life. Life that is precious and valuable. It is about the value of life in our country. If our nation continues to turn its back on the most vulnerable and the most innocent among us then we drift further and further away from that which made our nation a bright and beautiful one shining on a hill."
"I commend you for authorizing and introducing S. 1670, the federal Pain-Capable Unborn Child Protection Act, in the U.S. Senate. This legislation is necessary for protecting unborn children nationwide, at 20 weeks or more postfertilization, from painful abortions."
– Letter to Sen. Lindsey Graham on May 2014
– Letter to Sen. Lindsey Graham on March 2014
Rand Paul – Senator, Kentucky
Mike Pence – Governor, Indiana
 "As you know, I have joined you and 39 of our Senate colleagues in cosponsoring S. 1670, The Pain Capable Unborn Child Protection Act. I support your efforts to raise awareness of this bill and join your call for consideration in the U.S. Senate."
"Research shows that unborn babies respond to touch by eight weeks after fertilization, and they respond to pain by twenty weeks after fertilization…It is for these reasons that I wholeheartedly support S. 1670 and join you in urging Senate leadership to allow a vote on this important piece of pro-life legislation." 
– Letter to Sen. Lindsey Graham on September 2014
– Letter to Sen. Lindsey Graham on April 2014
Rick Perry – Former Governor, Texas
Marco Rubio – Senator, Florida
"This is an important day for those who support life and for those who support the health of Texas women. In signing House Bill 2, we celebrate and further cement the foundation on which a culture of life in Texas is built." 
"S. 1670 would protect unborn babies beginning at 20 weeks – more than halfway through pregnancy – when science reveals that they can feel pain. The dignity of each and every human life is fundamental. And deep disagreements exist among our people about abortion, surely we should aspire to be a nation where we protect unborn babies who can feel pain, respond to touch, and recognize their mothers' voices." 
– Statement when signing Texas' Pain-Capable bill into law, 2013 (The law also included other pro-life provisions.)
– Blog Post supporting the Pain Capable Unborn Child Protection Act
Rick Santorum – Former Senator, Pennsylvania
Scott Walker – Governor, Wisconsin
"As a committed pro-life American, I believe this legislation is an important step towards protecting our nation's unborn children… I join you in encouraging the Senate to swiftly pass this important piece of pro-life legislation."
"As the Wisconsin legislature moves forward in the coming session, further protections for mother and child are likely to come back to my desk in the form of a bill to prohibit abortions after 20 weeks. I will sign that bill when it gets to my desk and support similar legislation on the federal level. I was raised to believe in the sanctity of life and I will always fight to protect it."
– Letter to Sen. Lindsey Graham on May 2014
– Open Letter on March 2015