Researchers at Children's Hospital Los Angeles (CHLA) have created the world's first fully implantable micro-pacemaker for unborn children with congenial complete heart blocks. The medical journal, Heart Rhythm, revealed that the US Food & Drug Administration has designated the micro-pacemaker as a device for humanitarian use.
The Times of India reports that the micro-pacemaker has already been through pre-clinical testing by CHLA and the University of Southern California (USC), and they plan to use it in the future. Gerald Loeb, a professor at the Viterbi School of Engineering at USC, said, "Building on our experience of using microfabrication techniques to create biomedical devices, we have developed a micro-pacemaker small enough to reside entirely within the fetus. This will allow the foetus to move freely without risk of dislodging the electrodes."
CLICK LIKE IF YOU'RE PRO-LIFE!
Author and pediatric cardiologist, Yaniv Bar-Cohen added, "Up until now, the pacemaker devices that have been used in an attempt to treat this condition in a foetus were designed for adults. We have lacked an effective treatment option for fetuses."
Currently, every year in the United States 500 unborn children are affected by fetal heart block and could be candidates for the device. According to the American Pregnancy Association, a baby's heart begins to develop early and begins beating just 22 days after conception.
Then between days 22 and 24, the heart begins to bend and fold itself into a loop; and by day 28, the tube has a general heart-shaped form with the structures of the chambers and blood vessels in place. During this time, a structural defect can occur and disrupt the regular blood flow through the unborn baby's heart. Unfortunately, the defect can cause the blood flow to slow down, go in the wrong direction, go to the wrong place, and even block the flow completely.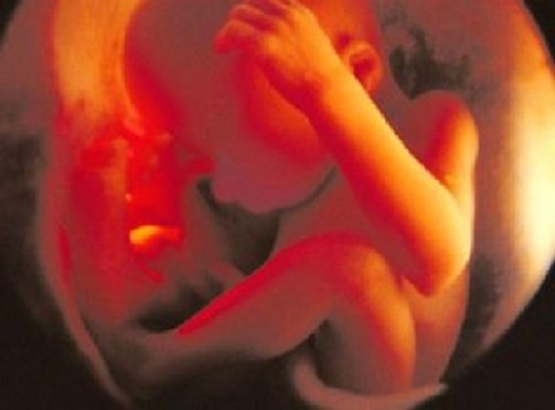 In the past, all attempts to treat the condition with adult pacemakers have failed. However, now unborn babies with heart blockage may be able to benefit from the micro-pacemaker and get a better chance at survival. Ramen Chmait, the director of the CHLA-USC Institute for Maternal-Fetal Health said, "We now have a pacemaker that can be implanted in utero, potentially without harm to the fetus or the mom."
As LifeNews previously reported, in 2008 a couple from India said they needed a late-term abortion because their doctor indicated that their 26-week-old unborn baby could have a congenital heart block. The couple also said their baby would need a pacemaker to regulate her heart from the time of birth and they couldn't afford one. Thankfully, the High Court denied the parents request because India law prohibits abortions after 20-weeks unless the mother's life is at risk.