California's proposed assisted suicide law will soon face its first hearings before both the Senate Judiciary and Health Committees. After the committee assignments were announced last week, this macabre movement received some unexpected publicity from the Supreme Court of Canada.
In its unanimous decision released last Friday, the Canadian justices ruled that the country's ban on physician-assisted suicide "infringes the right to life, liberty and security of the person in a manner that is not in accordance with the principles of fundamental justice," the New York Times reported. The court went on to say that it believed that legal and medical advances had evolved to the point where vulnerable patients could be protected from coercive attempts to hasten a person's death.
But the Canadian ruling is frighteningly broad, declaring that physician-assisted suicide should be permissible "for a competent adult person who (1) clearly consents to the termination of life and (2) has a grievous and irremediable medical condition (including an illness, disease or disability) that causes enduring suffering that is intolerable to the individual in the circumstances of his or her condition."
Opponents of assisted euthanasia assert that such broad declarations and the court's highly subjective language could influence non-terminal patients to end their life at any sign of suffering or discomfort. Critics of the "Death with Dignity" movement also fear that legitimizing suicide will put vulnerable patients at risk from family members, friends or caretakers who could seek to benefit from their premature death.
Alex Schadenberg, Executive Director of the Euthanasia Prevention Coalition, wrote in Toronto's National Post that the ruling was dangerous.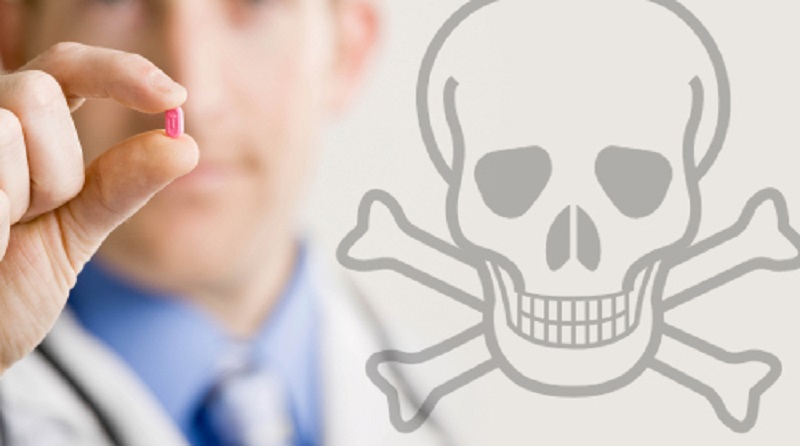 "The decision allows euthanasia and assisted suicide for not only physical but also psychological suffering, without limiting it to clear parameters," Schadenberg penned. "Because there is no possible definition for psychological suffering, the Court has opened a Pandora's Box."
Click here to sign up for daily pro-life news alerts from LifeNews.com
Schadenberg cited the Netherlands' liberal policy of allowing euthanasia in cases of psychological suffering for a series of tragic cases, including a woman with tinnitus, a recently retired man who was lonely and depressed, and a deaf woman. All three were otherwise healthy.
Mr. Schadenberg added that a recent study showed that at least 300 "assisted" deaths are carried out annually without consent.
"Will abuse of the law occur?" he asked of the pending Canadian law. "How could it not?"
Canada's Parliament, by order of the country's Supreme Court, will have one year to draft new legislation implementing an acceptable physician-assisted policy.
Supporters of Senate Bill (SB) 128, California's new assisted-suicide proposal, are hoping they will pass their own version of assisted suicide by the end of summer. Although the bill's authors claim there will be protections in place to avoid abuses, Ann Cupolo Freeman, a board member of the Disability Rights Education & Defense Fund Inc., vehemently disagrees.
In an opinion piece in the Modesto Bee, Freeman criticizes Oregon, the highly touted model for SB 128. Despite fawning press from pro-suicide forces, the Beaver State has produced several examples of blatant exploitation over the past several years.
"No assisted-suicide 'safeguard' can ever protect against coercion," Freeman writes. "In this era of managed care, will those living with a disability and the seriously ill be more likely offered lethal prescriptions in place of medical treatment? A prescription for 100 Seconal tablets costs far less than most medical treatments, especially considering the cost of long-term care for someone living with a disability."
She went on to lament the lack of oversight in California's bill, saying SB 128 contains no requirements to have an outside witness on hand when a fatal dosage is administered.
"There would be no one there to know whether or not a patient changes her mind or decides that she isn't ready to die," she said. "There would be no one there to know if the individual has taken the pills on her own or if someone else put the lethal dose in a feeding tube."
In addition, a wide range of medical and disability groups maintain that advances in medicine, including palliative and hospice care, have made significant strides in easing patient pain. Among them is Dr. Ira Byock, a self-described progressive who opposes the "Death with Dignity" movement.
"Physician aid-in-dying makes it sound like giving someone a lethal drug is an extension of hospice and palliative care," Byock wrote in a Los Angeles Times commentary.
"It is not. As a palliative care physician I aid people in dying by treating their symptoms and supporting them through the difficult practical and emotional tasks of completing their lives. In more than 35 years of practice I have never once had to kill a patient to alleviate the person's suffering.
"Death with dignity implies that frail or physically dependent people aren't already dignified. But they are," Byock continued. "People who are disabled or facing life's end can be cared for in ways that allow them to feel respected, worthy and valued."
It is crucial that lawmakers hear from thoughtful citizens who oppose this bill. Those in Sacramento must understand that opposition to the bill is not limited to a small band of religious conservatives; this is an issue of human dignity.
You can take action today by contacting members of the Senate Health and Judiciary Committees. If your Senator serves on either or both committees, you can draft a letter directly to them. We have provided contact information below. If your Senator is not on the committee, you can direct your letter to the contact person listed under the committee phone and fax numbers, listed below.
Without a doubt, the aggressive pro-death forces that support this measure will be pressuring lawmakers to approve SB 128, so it's imperative that those who have concerns are heard as well. Thanks to your help, CFA and our coalition partners have been successful in stopping similar pro-euthanasia bills in the past. Together, we can raise our voices and stand for the sanctity of all human life, from conception until a natural death.
Senate Health Committee
Phone: (916) 651-4111
Fax: (916) 266-9438
Melanie Moreno, Staff Director
[email protected]

Chair Ed Hernandez (D-West Covina)
Sacramento Office (916) 651-4024
District Office (626) 430-2499
[email protected]

Vice Chair Janet Nguyen (R-Santa Ana)
Sacramento Office (916) 651-4034
District Office (714) 558-4400
[email protected]

Isadore Hall, III (D-Inglewood)
Sacramento Office (916) 651-4035
District Office (310) 412-0393
[email protected]

Holly J. Mitchell (D-Los Angeles)
Sacramento Office (916) 651-4030
District Office (213) 745-6656
[email protected]

Bill Monning (D-Monterey)
Sacramento Office (916) 651-4017
District Office (831) 657-6315
[email protected]

Jim Nielsen (R-Roseville)
Sacramento Office (916) 651-4004
District Office (916) 772-0571
[email protected]

Richard Pan (D-Sacramento)
Sacramento Office (916) 651-4006
District Office (916) 651-1529
[email protected]

Richard Roth (D-Riverside)
Sacramento Office (916) 651-4006
District Office (916) 651-1529
[email protected]

Lois Wolk (D-Vacaville)
Sacramento Office (916) 651-4031
District Office (707) 454-3808
[email protected]

Senate Judiciary Committee
Phone: (916) 651-4113
Fax: (916) 403-7394
Benjamin Palmer, Chief Counsel
[email protected]

Chair Hannah-Beth Jackson (D-Santa Barbara)
Sacramento Office (916) 651-4019
District Office (805) 965-0862
[email protected]

Vice Chair Andy Vidak (R-Fresno)
Sacramento Office (916) 651-4014
District Office (559) 264-3070
[email protected]

Joel Anderson (R-El Cajon)
Sacramento Office (916) 651-4036
District Office (619) 596-3136
[email protected]

Robert M. Hertzberg (D-Van Nuys)
Sacramento Office (916) 651-4018
District Office (818) 901-5588
[email protected]

Mark Leno (D-San Francisco)
Sacramento Office (916) 651-4011
District Office (415) 557-1300
[email protected]

Bill Monning (D-Monterey)
Sacramento Office (916) 651-4017
District Office (831) 657-6315
[email protected]

Bob Wieckowski (D-Fremont)
Sacramento Office (916) 319-2025
District Office (510) 440-9030
[email protected]

LifeNews Note: Lori Arnold writes for the California Family Council.