As NRL News Today reported in December, a three-judge panel of the 5th U.S. Circuit Court of Appeals will hear oral arguments this morning on another challenge to a different aspect of Texas' omnibus pro-life bill, H.B.2.
At issue today is the mandate that abortion facilities meet the structural requirements applicable to ambulatory surgical centers (ASCs).
Outside of Texas (and pro-life circles), the 2013 law is best remembered as serving to catapult pro-abortion state Senator Wendy Davis into media celebrity status. Turned into a "icon" by her June filibuster, Davis was emboldened to take on pro-life Texas Attorney General Greg Abbott to succeed pro-life Gov. Rick Perry. Davis lost by nearly a million votes.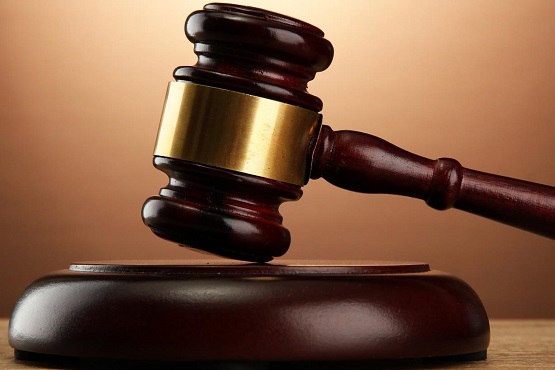 Today's challenge, which will be heard by Judges Jennifer Walker Elrod, Catharina Haynes, and Edward Prado , comes almost exactly one year after a different three-judge panel heard a challenge to another component of H.B.2.
Decided in March, the appeals court panel upheld the requirement that abortionists have admitting privileges to a hospital within 30 miles of the abortion clinic. The second addresses how chemical abortifacients are administered.
The law requires the abortionist be in the same room as the woman receiving the chemical abortifacients (which is not the case with so-called 'web-cam" abortions) and that abortionists follow the protocol approved by the FDA for the use of the two-drug "RU-486" abortion technique.
(NRL News Today has reported extensively on that decision which has been up and down the legal ladder multiple times before and after the New Orleans-based panel's decision.)
Brian M. Rosenthal, of the Houston Chronicle, characterized Judge Elrod as "a fierce abortion opponent":
During last year's hearing, she asked a lawyer for abortion providers why the number of women unable to get the procedure has been lower than they had claimed in the first suit.
"The estimate ahead of time was 20,000 and it's come to pass that most all of the women who wanted to get abortions were able to get abortions," Elrod said.
Click here to sign up for daily pro-life news alerts from LifeNews.com
The relatively small decrease in abortions since the law's passage is one of the main arguments being used by Texas Solicitor General Jonathan Mitchell. State lawyers also have said that 83 percent of Texans live within 150 miles of the clinics that meet the regulations, and that more facilities could open in the future.
The abortion providers, led by Stephanie Toti of the New York-based Center for Reproductive Rights, have attacked the necessity of the regulations and argued that the 150-mile threshold would constitute an unconstitutional burden.
Rather than evidence of her views on abortion, Judge Elrod's question seems entirely appropriate, given that the crux of the CRR's case is that so many women will not be able to have abortions.
Two other quick points. First, it is notable that one part of the bill has never been challenged in court. The Pain-Capable Unborn Child Protection Act prohibits killing unborn children who have reached the developmental milestone of being able to feel pain which substantial medical evidence places at 20 weeks, if not earlier.
Second, as we reported in November, 69 pro-life Texas elected officials filed a brilliant brief with the 5th circuit. The pro-abortion litigants are screaming that they are being unfairly singled out. The brief makes this telling response:
"Based on the legislative facts that Amici set out in the Factual Background, Texas could rationally conclude the abortion industry's lack of transparency calls out for heightened regulation, vis a vis other, less-politicized medical practices. Thus, claims that States target the abortion industry for unwarranted scrutiny have it precisely backwards. Texas has regulated an industry that cuts corners and hides information by requiring that this industry integrate itself into the larger medical community. In doing so, Texas has done no more than to require [quoting from a previous case]'medically competent personnel under conditions insuring maximum safety for the woman.'"
LifeNews.com Note: Dave Andrusko is the editor of National Right to Life News and an author and editor of several books on abortion topics. This post originally appeared at National Right to Life News Today.