As we begin the year 2015 here in Louisiana, we look forward with hope in the knowledge of last year's successes and understanding the ongoing challenges for the pro-life community. As a Black woman and single mom, I am well aware of the issues that influence decisions about life for ourselves and our children.
Data for 2014 is not yet in, but we know that in 2013 6,000 Black women decided to end the lives of their unborn babies in abortion clinics across our state. That's 6,000 boys and girls – potential educators, health care professionals, clergy, athletes, contributors to art and music – who never took a breath. The deaths from abortion in the Black community were more than the combined total of deaths from HIV, cancer and heart disease.
Black women had 60 percent of all abortions in Louisiana in 2013, although we are only 32 percent of the population. One in every five Black babies in our state died in an abortion clinic. The fact is, ABORTION IS THE NO. 1 KILLER OF BLACK PEOPLE IN LOUISIANA.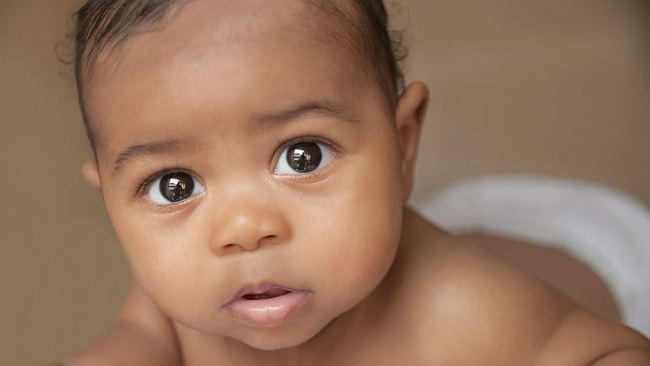 Many of you may be wondering why you have not heard more about it if it is, in fact, such a terrible problem. The fact is there is a great deal of secrecy in the Black community surrounding the issue of abortion. Women who have had abortions are reluctant to talk about it for fear of being judged and perhaps becoming a subject of gossip. People in leadership roles in our community, especially our pastors, may not discuss abortion from the pulpit or in community forums. This may give the woman who has had an abortion the impression that what she has done is so bad it cannot even be spoken about in public.
I used to be one of those silent women. The courage to speak out and receive healing came from the son to whom I gave birth eight years ago. My son, Joshua, was born with Down syndrome. I had the fear and anxiety experienced by many parents who receive this prenatal diagnosis. But after my son's birth I saw that he was a beautiful baby, just like other babies. As he began to grow and develop I was delighted to see wonderful gifts and talents springing up in him. He has a desire to be independent and to learn new things, just like other children. He is the great joy of my life.
Watching my son I realized that when I made a decision many years ago I had been focused only on my life, and not on the life of a human being who was Joshua's sibling. So, I am "preaux-life" (as we say here in Acadiana) because of my desire to reach other women and men who may need encouragement to break their silence. I am healed through sharing my personal story, and I am also blessed by the encouragement of others. I better understand the problem of abortion in the Black community, and I am determined to do my part, whatever it may be, to end this tragic reality.
And that's what the pro-life movement is all about – celebrating life, and moreover, protecting life. It is about embracing the truth that life begins at the moment of conception. It is about choosing the path that will lead to personal integrity, strong families, supportive and caring neighborhoods, and a community that embodies a culture of life. The pro-life movement begins with you.
Click here to sign up for daily pro-life news alerts from LifeNews.com
Louisiana Black Advocates for Life is an ini
tiative that seeks to empower individuals to create a stronger culture of life in our community. Six thousand Black women recently believed that killing their unborn babies in abortion clinics was the best choice for themselves and their families. Death is not the answer for our Black community.
We at Black Advocates for Life believe women and men who have sufficient information, connections to resources, and support networks will be strong enough to choose life for their unborn babies. We also believe that young people who are provided with information about life challenges in the black community will be empowered to make good, life-affirming choices that will promote the growth of a vibrant culture of life.
Ending abortion in the Black community depends on you. Your concern, your love for life, your desire to join hands with others in solidarity to promote life in our community. We request the honor of your presence in the pro-life movement in Louisiana. May 2015 be a year of prosperity and joy for you, and for our community.
LifeNews Note: Kathy Allen, Ph.D., is the State Director of Louisiana Black Advocates for Life. She is pictured right.