One woman complained about the three days she had to wait between finding out her baby would be disabled and having the abortion she wanted  (She couldn't schedule it for any earlier) :
"Maybe it gives you time to think about it – but at the time, you feel a baby, you become attached to the baby, and every time it moves it reminds you that you're going to put an end to its life and it's very hard to imagine taking more time. It really is.…

You imagine your baby. This is your baby. Hard to think of it as a fetus – you say fetus, but you imagine a baby. It moves and you become attached to it. Every time it moved those three days, I said, "Please don't move."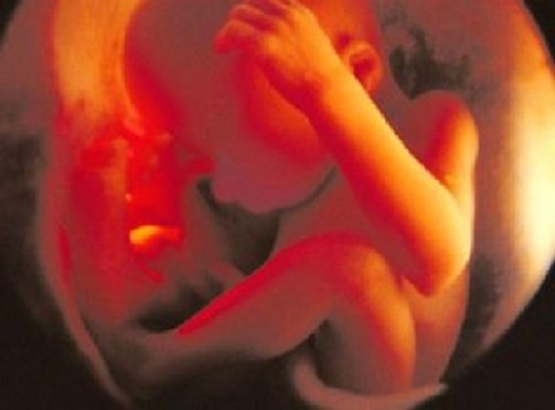 arbara Katz Rothman. The Tentative Pregnancy: How Amniocentesis Changes the Experience of Motherhood (New York: WW Norton & Company, 1993) 193 – 194
Ultrasonographer on censoring images
"For 10 years I have been an ultrasonographer and have witnessed the development of pre-born children. I am convinced that if every mother could see her baby on ultrasound, the abortion argument would be over. A look through the window reveals the true victim of abortion. This is why our presentations are often censored. For example…

In 1990, I testified on fetal development before the House and Senate subcommittee considering the "Freedom of Choice Act." I brought an ultrasound videotape of fully formed fetuses as young as eight weeks after conception. Representative Don Edwards (his D – CA) tried to prevent me from showing the videotape."
Shari Richard "Now Wombs Have Windows" All about Issues, volume 5 number 2
Click here to sign up for daily pro-life news alerts from LifeNews.com
Today, pro-choicers fight tooth and nail against allowing women the option to see their babies on ultrasounds in abortion clinics.  Pro-choice organizations don't just fight laws REQUIRING women to view the images, they  fight just as hard against laws that say an abortion provider must offer the woman a CHOICE whether or not to see them. Even offering women a CHOICE to view an ultrasound is against Planned Parenthood and NARAL Pro-Choice America's agenda.
LifeNews.com Note: Sarah Terzo is a pro-life liberal who runs ClinicQuotes.com, a web site devoted to exposing the abortion industry. She is a member of the pro-life groups PLAGAL and Secular Pro-Life. Follower her on Twitter.