In a landslide election that saw pro-life candidates winning across the nation, pro-life advocates have been able to take over the Senate from pro-abortion Democrats, led by Senate Majority Leader Harry Reid.
Harry Reid's days as the pro-abortion leader of the U.S. Senate are now numbered as pro-life candidates picked up enough seats to take over the Senate.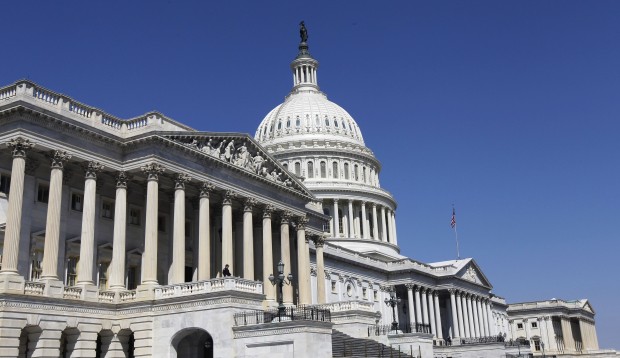 Reid has done pro-abortion President Barack Obama's bidding and ensured that abortion-funding Obamacare was passed through on a party-line vote, with not a single Republican voting in favor of the legislation. Reid made sure that no pro-life bills received a vote in the Senate — including measures to stop taxpayer funding of abortions and a bill to ban abortions after 20 weeks, when unborn babies can feel pain.
Republicans picked up seats in Montana, where pro-life Rep. Steve Daines was a winner and West Virginia, where Rep. Shelley Moore Capito votes 100% pro-life.
In South Dakota, the race slipped away from Democrats and pro-life Republican former governor Mike Rounds beat out pro-abortion Rick Weiland (D) and former GOP senator Larry Pressler. The final results in Arkansas showed pro-life Rep. Tom Cotton (R) beating pro-abortion Sen. Mark Pryor (D).
Colorado is a race where most political pundits expected pro-abortion Sen. Mark Udall (D) would retain his seat but he ran a campaign obsessed with trashing his pro-life opponent, Rep. Cory Gardner, on abortion and turned himself off to voters to such an extent that Gardner led in almost every poll and eventually won the race handily.
Click here to sign up for daily pro-life news alerts from LifeNews.com
Iowa had a closely-contested race that has seen pro-life state Sen. Joni Ernst (R) take on the phony war on women mantra in her race against pro-abortion Rep. Bruce Braley (D). Projections indicated that Ernst has won the race.
Kansas is a similar race that will go to the end, and it had pro-life Sen. Pat Roberts (R) taking on pro-abortion independent Greg Orman. The campaign appeared to be swinging back to Roberts after Orman had an early lead and Roberts has been projected to win. North Carolina rounded out this group of the closest Senate races that would determine whether Republicans have 52, 53 or 54 votes. Here, pro-abortion Sen. Kay Hagan fended off a competitive challenge from pro-life Republican Thom Tillis and Tillis has a lead hearing into the final votes of the night.
In Georgia, pro-abortion Democrat Michelle Nunn lost a chance to get 50 percent of the vote and avoid an overtime battle as pro-life Republican David Perdue picked up steam in the final days on his way to winning.
In Kentucky, pro-life Senate Minority Leader Mitch McConnell kept his seat after battling pro-abortion Alison Lundergan Grimes.
In Alaska, pro-life Republican Dan Sullivan has led every poll for weeks and is expected to knock off pro-abortion  Sen. Mark Begich (D).
Louisiana will go into an overtime runoff with pro-life Rep. Bill Cassidy against pro-abortion Sen. Mary Landrieu (D). Experts predict a pro-life pickup in the southern state.
With Republicans winning the Senate, pro-life advocates will have control of both the House and Senate and a real opportunity to pass pro-life bills or put pro-life language in must-pass legislation in a way that would force pro-abortion President Barack Obama to either sign the bills or veto them and face intense pro-life opposition.