A user on the social media network Reddit has posted a heart-wrenching open letter to her unborn child saying she plans to get an abortion next week because she is just not ready to become a mother.
In the letter, the Reddit user says she is both "sorry and not sorry" over her decision to abort her baby and added that she doesn't understand why she doesn't feel the excitement about her baby that expectant moms are supposed to feel.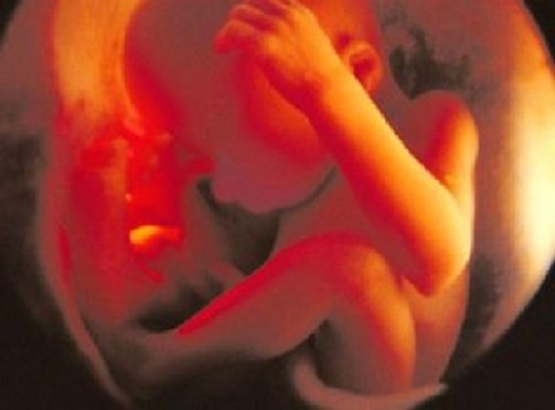 Ultimately, the woman says she just isn't prepared to bring a baby into the world, though she has already done so, because she can't yet provide her baby with all of the material things she was fortunate to have growing up.
"I can't bring you here. Not like this," she concludes.
Anyone who is facing a pregnancy like this could easily consider adoption or could find helpful counseling at places like OptionLine from people who can help them work through these kinds of issues. Abortion is not a solution.
The Blaze has more on this excruciating-to-read letter:
In the note titled, "I am getting an abortion next Friday. An Open Letter to the Little Life I Won't Get to Meet," the writer — Reddit user scaredthrowingaway — spoke directly to the child, saying she simply isn't ready to be a parent.

"I am sorry that this is goodbye. I'm sad that I'll never get to meet you. You could have your father's eyes and my nose and we could make our own traditions, be a family," the letter reads. "But, Little Thing, we will meet again. I promise that the next time I see that little blue plus, the next time you are in the same reality as me, I will be ready for you."

Like this pro-life news article? Please support LifeNews during our Fall 2014 fundraising campaign with a donation!

"Little Thing, I want you to be happy. More than I want good things for myself, I want the best things for the future," the letter continues. "That's why I can't be your mother right now. I am still growing myself. It wouldn't be fair to bring a new life into a world where I am still haunted by ghosts of the life I've lived."

Little information is known about the author or her alleged circumstances. But after receiving some supportive messages from the Reddit community, she responded that she's glad she isn't alone in coping with her abortion decision.
"Thank you, thank you, thank you. It is hard. I feel sick and awful for not wanting something that, at the same time, I want so badly," she later added. "But I feel better knowing I'm not alone and now that I see it all written out, there's less madness bumping around in my head, which is nice."