23-year-old Ariel Knights appears to have settled a bizarre lawsuit that saw her sue an abortion practitioner. She experienced a botched abortion, where her baby lived, and sued the abortion practitioner who performed the procedure for failing to take the live of her baby, who was six-months-old at the time.
Knights, when she filed the suit in March 2013, said she was thrilled to have her child, whom she calls a "miracle," but she sued the abortion practitioner and the abortion clinic for shoddy medical practice. Knights went to have an abortion because she has a rare medical condition where she was born with two uteruses and she worried about the medical complications associated with a pregnancy.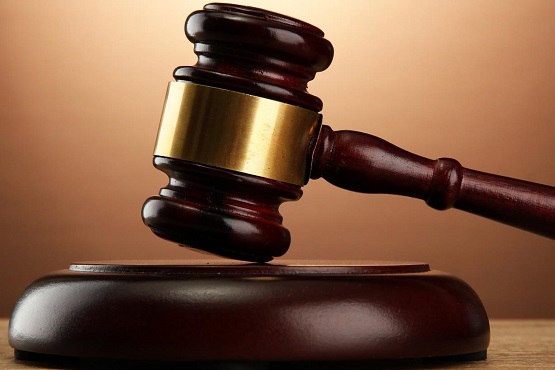 Now the lawsuit has either been settled or dismissed, though her attorney can't say.
"A northeast Ohio woman has dismissed a lawsuit against an Akron clinic after she underwent an abortion but still gave birth to a healthy child," AP reports. "The attorney for 23-year-old Ariel Knights of Cuyahoga Falls says a confidentiality agreement prohibits him from saying whether there was a settlement in the suit filed against Akron Women's Medical Group."
Knights said she sought the abortion because she has a medical condition called uterus didelhpys. In laymen's terms, it means that she has two uteruses — one on the left and one on the right.
Knights discovered that she had the condition during her first pregnancy, but because her son, who is now a preschooler, was implanted in her left uterus, she did not feel as concerned. In the second pregnancy for which she sought the abortion, however, doctors advised Knights that her baby girl was growing in her right uterus, stating that it put her and the baby "at risk."
In March 2012, Knights went to Akron Women's Medical Group to seek an abortion.
"It was a decision made because my life was in jeopardy," she told reporters. "End of story. Point blank, that's it."
Click here to sign up for daily pro-life news alerts from LifeNews.com
Knights admits that the environment inside of the facility was morbid.
"Every seat was full. People were standing," she said. "It was pretty much like a slaughterhouse. It was like, 'OK, next, next.'"
When it became Knights' turn, she hopped onto the operating table, and as the Akron Beacon Journal reports, "position[ed] her lower body above a trash bag." Days after the abortion, Knights still felt ill and in pain, so she went to the ER with her fiance, where an ultrasound was performed.
"[The doctor] was like, 'Oh my goodness, honey, you're still pregnant,'" she recalled. "My fiance and I, we both were kind of in shock."
After calling Akron Women's Medical Group about the issue, Knights decided to seek out another abortionist. However, she was told that the facility would not take over after "somebody else's mistake." So Knights decided to keep the baby.