When last we wrote about Martin Haskell's Sharonville, Ohio, abortion clinic, a judge had ruled that it is the Ohio Department of Health's "sole discretion" whether it gives a variance to the requirement that abortion clinics have a transfer agreement with a nearby hospital in cases of emergency.
As a result of Hamilton County Common Pleas Court Judge Jerome Metz Jr.'s ruling, the Lebanon Road Surgery Center of Sharonville would have to close last Friday—unless it appealed appeals Metz' s decision, which many fully expected it would.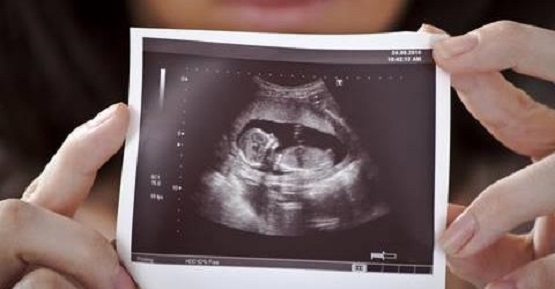 Lo and behold, the abortion clinic did not appeal and the clinic is no longer providing surgical abortions. Attorney Dorothea Langsam told the Associated Press, "This is a difficult day for those of us who care about a woman's right to make decisions about her own body." The clinic (which opened 35 years ago) provided some 2,000 abortions a year.
[Editor's Note: Haskell's abortion clinic is expected to continue doing early-term abortions with the dangerous RU 486 abortion drug, known as mifepristone.]
While Cincinnati has another clinic that performs abortions, the Sharonville clinic is the only one for hundreds of miles that performs late abortions. The Cincinnati Enquirer reported, "[T]hose seeking late-term abortions must go to Chicago, Cleveland or Atlanta."
In his opinion, Judge Metz quoted from the law: "The director's refusal to grant a variance shall be final and shall not be construed as creating any rights to a hearing." As a result, "The court has no jurisdiction to review either the decision of the director or the procedure by which he made that decision."
"Metz stayed the state ordered closure order pending the court procedures because at the beginning of the case he felt there was a chance the abortion clinic could win on the merits," according to Denise G. Callahan of the Dayton Daily News. "But he said since that is no longer the case, he would allow the current stay to expire as scheduled in five days."
All ambulatory surgical facilities — including abortion clinics – must have transfer agreements with local hospitals in case of emergencies, according to state law. As of last September abortion clinics were prohibited from making these arrangements with public hospitals. Haskell's clinic was unable to identify any doctors within the region that wanted to assist his abortion business.
Click here to sign up for daily pro-life news alerts from LifeNews.com
The Department of Health denied its request for a variance (to operate without a transfer agreement), and ordered the Sharonville abortion clinic closed. Haskell appealed. There has since been a series of back and forth decisions between Judge Metz and Common Pleas Magistrate Michael Bachman who repeatedly affirmed the health department's decision.
In a related matter, two weeks ago Lucas County Common Pleas Judge Myron Duhart issued a stay that allowed Toledo's only remaining abortion clinic to continue in operation while Capital Care Network appeals a directive from the Ohio Health Department to close its surgical center. CCN lacked a transfer agreement as well.
LifeNews.com Note: Dave Andrusko is the editor of National Right to Life News and an author and editor of several books on abortion topics. This post originally appeared at National Right to Life News Today.