A 44-year-old single woman…a high school student…a recovering drug addict…a mom of four on the brink of divorce…these are just some of the faces of the abortion-determined women that Online for Life has helped reach in recent months.
While facing crisis pregnancies, these women turned to the Internet to find information regarding abortion. Instead, each one found a compassionate and caring voice that spoke truth and life into their desperate situation.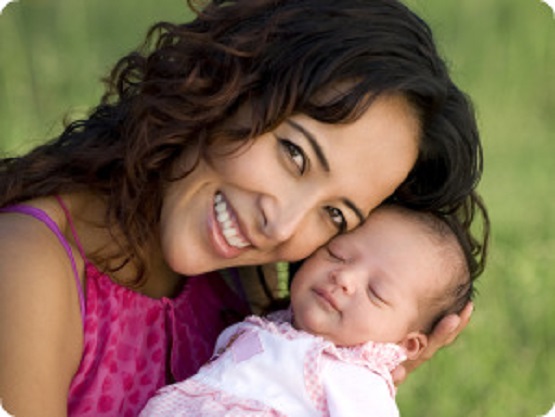 For four years, Online for Life has been working to help rescue babies from abortion by using advanced Internet marketing techniques, along with more traditional marketing methods, to help guide abortion-determined women to a nearby participating life-affirming pregnancy center. To date, our efforts have helped save over 2,000 babies from almost certain death — and some were just a few hours away from a scheduled abortion!
We share life-save stories on our Facebook page so our more than 400,000 followers can celebrate with us. This is just a taste of the many stories we share and the work we do day in and day out:
"Cherise" never imagined she'd be searching for information on abortion on the Internet. As a professing Christian, Cherise knew the biblical stance on abortion. But now, feeling overwhelmed with shame and embarrassment over her current circumstance, she was convinced that abortion was the only solution. Fortunately, she connected with Online for Life, and Cherise and her boyfriend were encouraged to make an appointment at a participating life-affirming pregnancy center. Through the compassionate and nonjudgmental help of the center's staff, Cherise accepted the truth that nothing happens outside of God's will — even an unplanned pregnancy. That day she left the life-affirming pregnancy center feeling confident that God would walk with her through this pregnancy.
For most of her life, "Tanya" had struggled with drug addiction. Although she'd been clean for several years, a recent relapse had left her feeling despondent and hopeless. A positive pregnancy test combined with her drug habit led Tanya to believe that abortion was the only answer in her situation. However, an Internet search connected Tanya with Online for Life, and she was encouraged to make an appointment at a local life-affirming pregnancy center where she received compassion, sound advice, and nonjudgmental love. With the help of the center's staff, Tanya felt empowered to choose LIFE for her child. And today, she is drug-free and looking forward to the imminent birth of her baby!
When "Chelsea" told her boyfriend she was pregnant, he immediately demanded that she get an abortion. Young and still in high school, neither one felt prepared or qualified to parent a child. An Internet search for abortion-related terms led Chelsea to Online for Life and a nearby life-affirming pregnancy center in her community. Throughout her appointment at the center, Chelsea appeared unresponsive to the positive encouragement and love being shown to her. And while seeing the ultrasound image of her seven-week-old child softened her heart a bit, it didn't seem to sway her decision to get an abortion. The community of Online for Life Prayer App users received an alert, asking them to pray for Chelsea and her boyfriend even after they'd left the center. And, many weeks later, she called the life-affirming pregnancy center to inform the staff that she was about to give birth to a baby girl! Today, when they're not in school, Chelsea and her boyfriend take parenting classes at the center and spend their free time doting on their little girl.
"Deanne" described her experience of searching the Internet for an abortion clinic as surreal. As a mother of four, she never imagined she'd want to end the life of her child. But with her marriage in shambles and the demands of her children weighing heavily on her, Deanne believed abortion was the only solution to keep her life from falling apart.
When Online for Life guided her to a life-affirming pregnancy center, Deanne not only agreed to make an appointment, but also showed up at the center with her estranged husband by her side. Extending grace and compassion to this married couple, the center's staff spent hours helping them forgive each other's past mistakes and focus on the life of their unborn child. After several subsequent meetings with a member of the center's trained staff, Deanne and her husband eventually reconciled and chose life for their child!
Online for Life exists to help women in crisis pregnancies who believe abortion is their only option. Through advanced online and offline marketing methods, we reach desperate women and lovingly guide them to a life-affirming pregnancy center where they're empowered to make a fully informed decision regarding their pregnancy.
To date, we've celebrated the more than 2,000 lives we've helped save through our unique blend of compassion and technology. To find out more about Online for Life or how you can get involved, visit onlineforlife.org.