Chelsea Clinton lamented earlier this year that her grandmother did not have access to the Planned Parenthood abortion business. Now, blind to her own hypocrisy, the abortion advocate says she has named 2014, "the year of the baby."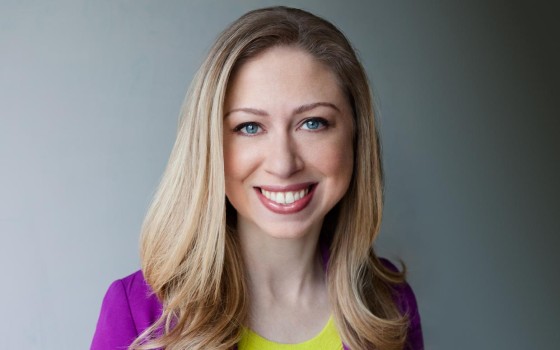 From the stage at the 2013 Women Deliver conference, Chelsea revealed that her much-admired maternal grandmother was the child of unwed teenage parents who "did not have access to services that are so crucial that Planned Parenthood helps provide." Chelsea's grandmother was born of an unintended pregnancy. And new research shows that her family is not alone in treasuring a person who – if Planned Parenthood had been successful – would not have been born.
Now, CNS News has the details about the latest outrageous comment from the youngest Clinton:
In the November 2013 print issue of Glamour, Chelsea Clinton told Glamour's Special Projects Director Genevieve Roth that she and husband Marc Mezvinsky "decided we were going to make 2014 the Year of the Baby." A women's magazine filled with celebrity gossip and fashion, Glamour says it caters to an audience of "our six million girls."

CLICK LIKE IF YOU'RE PRO-LIFE!

In the piece, Clinton explained that the death of her grandmother in November 2011 pressed her and the hubby to "examine what they wanted their lives to be about." Clinton continued, "We sat down and said, 'Here's what we want to do.' The first thing on the list was simple: We want, God willing, to start a family." Clinton added, "Call my mother and tell her that. She asks us about it every single day."

The remarks provided a stark contrast from a LifeNews.com report this year detailing how Clinton complained that her maternal grandmother's unwed teenage parents, "did not have access to the services that are so crucial that Planned Parenthood helps provide" at a Women Deliver conference.